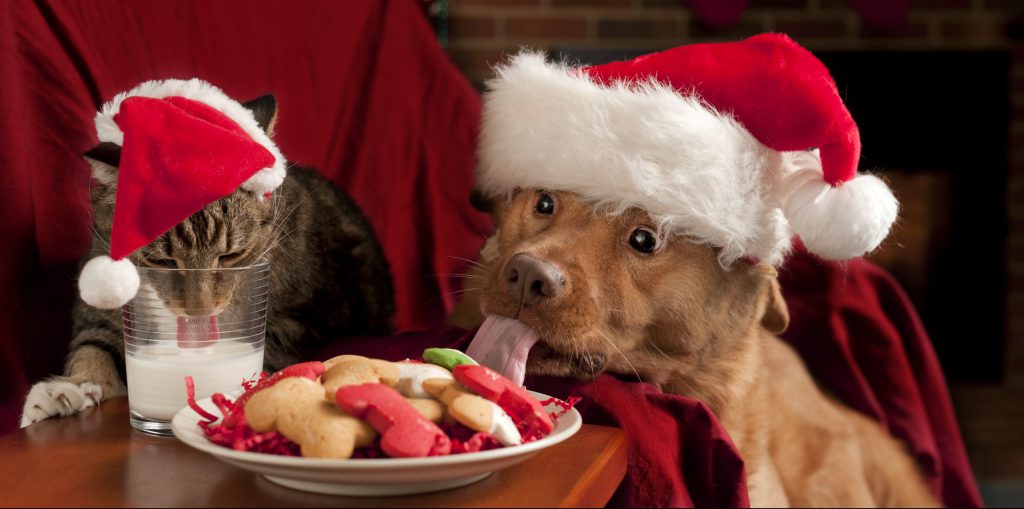 Christmas is the most wonderful time of year – not only for us humans, but for dogs, too! There are many reasons why dogs love Christmas, and one of them is the food. However, it's crucial that yourself and your guests are aware of what not to feed dogs at Christmas.
Turkey bones
When you're dishing up the turkey with all the trimmings and your dog is sat looking up at you with loving eyes, it's easy to be tempted to sneak them a little piece. If you do decide to let your pooch indulge, double check that there are no bones present, checking for even very little ones.
When animal bones are cooked, they can become brittle and splinter insider your dog's mouth, throat or stomach.
Your 4-legged companion doesn't have to miss out, treat them to our Roast Dinner Toothpaste! This dog toothpaste has been developed with the help of veterinary professionals.
It's low-foaming, gentle and the incorporated Sage oil is an anti-oxidant with more than a dozen antiseptic compounds. It improves the health of their gums (and your dog will like the taste!).
Anything with currants
Raisins, currants and sultanas are high on the list of what not to feed dogs at Christmas, as they are very toxic. In worst cases, eating these can cause kidney failure, so it's important to monitor your dog's behaviour if you suspect consumption even if they've only consumed a few.
Increased thirst and less urination breaks can be indicators of something worse, and if spotted we recommend you contact your vet immediately. So keep mince pies and Christmas cake out of reach in case your pooch goes in for a taste-test.
Chocolate
As some of us probably know, dogs crave sweet treats too! Christmas is a time when chocolate is everywhere, so don't trust your dog to steer clear of the coffee table that has an open box of Celebrations on top.
Chocolate contains theobromine which is poisonous for dogs if they eat it, and it can cause horrible consequences that range from vomiting and having fits to heart problems that could be fatal.
Christmas nuts
Pecans, macadamia nuts, pistachios and walnuts are some of the nuts that can be toxic or poisonous to dogs, especially macadamia nuts. Vomiting, tremors and a fever are some of the symptoms. If you think your dog has eaten any, make sure to take them to the vet as soon as possible.
Fatty foods
Some of our favourite things – pigs in blankets, turkey skin – are too high in fat for dogs to have. As well as upsetting their diet, a high intake of fat can lead to pancreatitis.
A final point, it's important to ensure food cooked in alcohol or empty glasses are moved away out of reach. It can make dogs drowsy, their blood sugar could drop, or, in serious cases, they could have a seizure.
To find out more about our herbal remedies and supplements for dogs, our experienced advisors would love to help. Please get in touch on 01308 897272 or use our contact form. Plus, get free UK delivery on orders over £50!
Please remember, you should always consult a vet if you are concerned about your pet's health.