Support your pet's seasonal skin condition naturally with 25% off our natural skin products!
Skin problems can be a real source of misery for our four- legged friends, causing a range of unpleasant symptoms, from itchiness to sore patches. They are unfortunately common, especially in dogs over the warmer months when heat, pollens and parasites are at their peak. But they can be managed, to help keep your pet comfortable and itch-free all summer long.

Our all-natural herbal supplements can be a great place to start, soothing your pet's skin from the inside, out.
Use code SKIN22 at the checkout
Our top skin soothers this summer
Garlic & Fenugreek Tablets
One of our bestsellers, and now better than ever with black aged garlic extract. These tablets are perfect for supporting sensitive or compromised skin, with high levels of antioxidants and compounds to help maintain the body's defences against infections and parasites.
Administration Instructions:
Initial 3 weeks: 2 tablets per 5-10kgs bodyweight daily.
Maintenance dose: 1 tablet per 5-10kgs bodyweight daily.
Can be used from 8 weeks of age. Suitable for use during pregnancy and lactation.
Black aged garlic and fenugreek are both packed full of powerful health promoting compounds to help naturally support your pet in a variety of ways:
General health – high in antioxidants, to neutralise free radicals, helping to general cell health, as well as compounds that are proven to help the body remain strong against disease, parasites and infectious agents such as bacteria.

Immunity – helps to stimulate & develop a strong immune system.

Skin – high in antioxidants, which are calming and help to maintain skin health, as well as compounds that assist the skin's natural defences against infections and parasites.

Joints – helps to maintain comfort and mobility
Green Releaf® Tablets
With natural soothing, cleansing and pH balancing properties to help maintain healthy skin.
Administration Instructions:
Initial 3 weeks: 2 tablets per 10kgs bodyweight daily.
Maintenance: 1 tablet per 10kgs bodyweight daily.
Amount can be doubled if required. May be crushed for easy administration.
Can be used from 8 weeks of age. Suitable for use during pregnancy and lactation.
With a powerful combination of specially selected whole green plants, these tablets can be used to help relieve the symptoms of skin conditions, arthritis and also urinary disorders…
Skin – soothing, cleansing and pH balancing properties help to maintain healthy skin, particularly when it is sensitive.

Joints – helps to improve comfort and mobility.

Normal urination – promotes mild water loss, helping to maintain normal urine flow and pH balance.
TOP TIP – Using these two products together helps maximise the results!
Garlic & Fenugreek Tablets work perfectly with our Green Releaf Tablets to naturally support the skin. As skin takes about three weeks to regenerate in dogs, it's best to use these products for at least a month before expecting to see an improvement.
Buy now with 25% off – use code SKIN22 when you purchase these as a bundle or separately.
Additional TLC for summer skin
All skin can benefit from some additional TLC over the summer months, especially pets that are suffering with compromised or sensitive skin. Our lovely range of all- natural topical products can help you pamper your pet when it's needed most.
Soothe & Calm Shampoo
Especially formulated for sensitive skin, this nourishing shampoo provides welcome relief to all pets. It helps to restore, moisturise and rebalance their skin by combing the soothing and hydrating powers of aloe vera, chamomile extract and oatmeal with the calming properties of lavender extract. this shampoo works harmoniously with their skin and by using no artificial colours, fragrances or chemical foaming agents, it's both natural and hypoallergenic.
Skin Balm
Handcrafted with a carefully selected blend of botanicals to naturally soothe and hydrate irritated skin – perfect for hot-spots.
With lavender, rose, geranium and mandarin oils blended with natural beeswax and nourishing shea butter, for the ultimate skin treat for your pet.

Comfrey: moisturising, helps to stimulate cell growth and maintain skin elasticity. Ideal for small scrapes and bruises

Calendula: softening, aids skin repair and helps to calm irritation. Perfect for inflamed skin.

Chamomile: Calming for sensitive skin.
Our Soothe & Calm Shampoo and Skin Balm are perfect partners to use alongside herbal supplements, Garlic & Fenugreek Tablets and Green Releaf Tablets, to ensure your pet's skin is nourished from the inside and out. Both have been developed with sensitive skin in mind and are packed full of specially selected botanicals, carefully blended to moisturise and help maintain skin health.
Our Skin Range now has 25% off!
Use code: SKIN22
Offer valid until 30/06/2022
Our 4-step plan to support itchy skin:
Bedding Regularly washing your dog's bed is an easy first step – use unscented detergent and wash at a hot temperature to remove any irritating allergens, such as pollen, dust and associated dust mites.
Grooming giving your dog a good brush each day is really important to maintain a healthy skin and coat, even in short haired breeds. Not only do they (mostly!) love the pampering, it helps to boost circulation and remove old skin, dirt and moulted hair. Regular baths (sorry, we know this can be less popular with some canine family members!) with a gentle shampoo help to wash away allergens and dirt – choose your favourite from our range of lovely natural shampoos!
Feeding we all know the old saying 'you are what you eat', and this is especially important when it comes to looking after you pet's skin. Aim for a high-quality, natural and balanced diet, avoiding colourings, additives and synthetic ingredients. This applies to 'treats' too!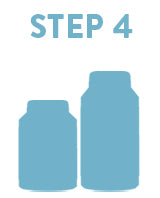 Herbal Support the skin is a large and complex organ with many vital functions, and it takes a variety of essential nutrients, minerals and vitamins to keep it healthy. Our herbal products, especially our Green Releaf® Tablets and Garlic & Fenugreek Tablets, are perfectly balanced to naturally support the skin from the inside out. We only use the highest quality ingredients, packed with powerful natural compounds, to nourish the skin, helping to soothe sensitive areas and maintain normal skin function.
Skin Advice Plan
We understand that all pets are different and have varying skin conditions and allergies.

We are offering a Skin Plan, bespoke to your pet, written by our experienced product advisors, with advice on our Skin Range to help you pet this summer.

Simply click the link below and fill out the form and we will send you your bespoke Skin Advice Plan.

---
More on the blog…
---
Quote code SKIN22 to receive 25% off our Skin Range. This includes Garlic & Fenugreek Tablets, Green Releaf® Tablets, Soothe & Calm Shampoo & Skin Balm only. No further discounts apply. Offer valid from 01/06/2022 until 30/06/2022. No further discounts apply, including Loyalty Club. Offers subject to availability, whilst stocks last. Dorwest Herbs reserve the right to amend or withdraw this offer at any point
Copyright © 2022 All rights reserved