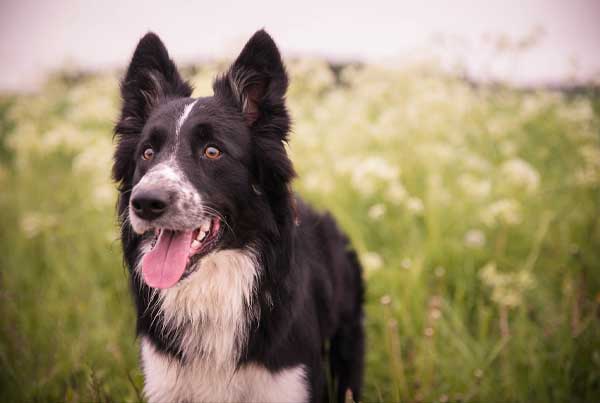 ---
As a pet parent, you want your dog to feel happy and healthy. One of the most common problems which can disrupt such a happy lifestyle are tummy troubles. But 'what can I give my dog for an upset stomach?' you may ask. Thankfully, there are a number of ways herbal pet care can help support your dog's sensitive stomach. Read on to explore exactly how our natural aids can work their magic, as well as identifying common causes and symptoms of tummy troubles. Let us help you feel prepared so you can help keep gut issues at bay and get your dog feeling back on track…
---
Common Causes Leading To a Dog's Sensitive Stomach…
It can be really helpful to recognise some of the common causes leading to a dog's upset stomach. Here are just some of them to name a few:
• If your dog eats something they shouldn't!
• Change of diet
• Medical reason e.g. pancreatitis
• Allergies or food intolerances e.g. grains
• Travel sickness
• Parasites e.g. worms
• Weaning
We always recommend consulting a veterinary professional if you have any concerns about your pet's health. For example, they can help you identify if your dog's upset stomach issue is a one-off (indicating they've eaten something naughty) or if there is another digestive issue that may require further investigation.
---
How To Identify If Your Dog Has a Sensitive Stomach
There's one very obvious way to spot a dog's sensitive stomach – their stools. Have you noticed any changes to the frequency of loo breaks? The consistency of your dog's stools? e.g. diarrhoea. Are these changes happening frequently? If so, they might be dealing with a poorly or sensitive tummy. There are some more subtle signs to watch for too, these include:
• A gurgling tummy
• Flatulence
• Blood in their stools
• Nausea
• Reluctance to engage in usual activities e.g. eating or playing
---
How To Prevent Unwanted Tummy Troubles
Prevention is always favourable to treatment. Some ways you could help to do this include:
• Keep potential targets for unwanted eating out of the way (e.g. bins secured, human food sources out of reach)
• If you're changing your dog's diet, transition gradually so their gut has ample opportunity to adjust
• Keep a note of allergies and avoid foods that contain the allergens
• Have a worming routine in place (e.g. via regular treatment from your vets or a worm count)
• If your dog has a delicate gut, utilise natural digestive aids for dogs to help support it
---
How Herbal Pet Care Can Support Dogs With Sensitive Stomachs
Now, back to the question, what can I give my dog for an upset stomach? Herbs have traditionally been a great source to soothe poorly tummies. They provide a range of other benefits too, so your dog can benefit from more than just a settled stomach. Below, we share two of our herbal pet care products which are packed full of these and could help support your dog's sensitive stomach.
---
Dorwest Tree Barks Powder
Our Dorwest Tree Barks Powder can be used for those one-off tummy troubles or to help dogs who may need regular ongoing digestive support. This makes it a perfect cupboard staple. The tree barks powder contains no fillers and only two ingredients. These ingredients are 90% finely powdered slippery elm bark and 10% white poplar bark.
So how do the two ingredients help? Well, when mixed together with water, something magical happens! They transform from a powder to a blancmange-like consistency. When we say "magic" we mean it. This change in consistency enables the stomach and digestive tract to be coated and soothed. The outcome leads to an absorption of nutrients, firmer stools and an easing of overall stomach discomfort.
We also love that our Dorwest Tree Barks Powder can be used by dogs of all ages. This ranges from puppies who are weaning to dogs battling chronic digestive issues and all those in between. As a result, our tree barks powder is the perfect puppy food supplement and digestive aid for dogs.
---

Dorwest Keeper's Mix® Sensitive
Keeper's Mix Sensitive® is a perfect daily boost for dogs who regularly encounter tummy troubles. It is an even gentler and milder flavoured version of our best-selling original Dorwest Keeper's Mix® supplement. It consists of a special blend of seven herbal ingredients. These all combine and work together in harmony to deliver a super boost to your dog's diet. Not to mention whilst also being mindful of sensitivities, such as delicate tummies.
There are seven herbs in total, and this is why they're great for supporting your dog's upset stomach: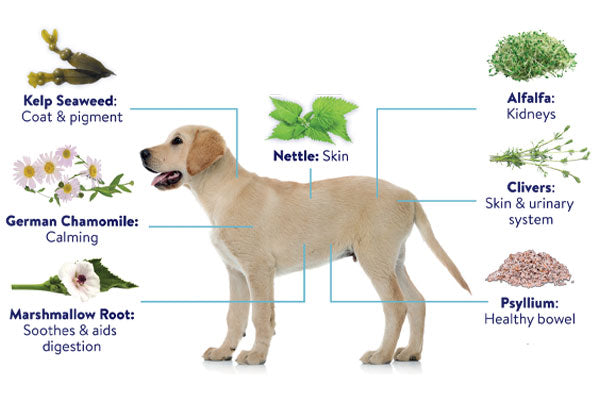 ---
Are You Prepared With What To Give Your Dog For An Upset Stomach?
Hopefully, you now feel prepared and know what to give a dog for an upset stomach. Should your dog encounter tummy troubles over the coming weeks and months, then use our Dorwest Tree Barks Powder or Keeper's Mix® Sensitive. Either of these digestive aids for dogs will help ease digestion and relieve any discomfort. Remember, our team is always on hand if you have any questions about how our natural aids can help support your dog.
---
Browse our full range of products of herbal supplements and digestive aids for dogs on our website. If you'd like to contact us for more information, please call +44 (0) 1308 897 272. You can also send us an email at info@dorwest.com.