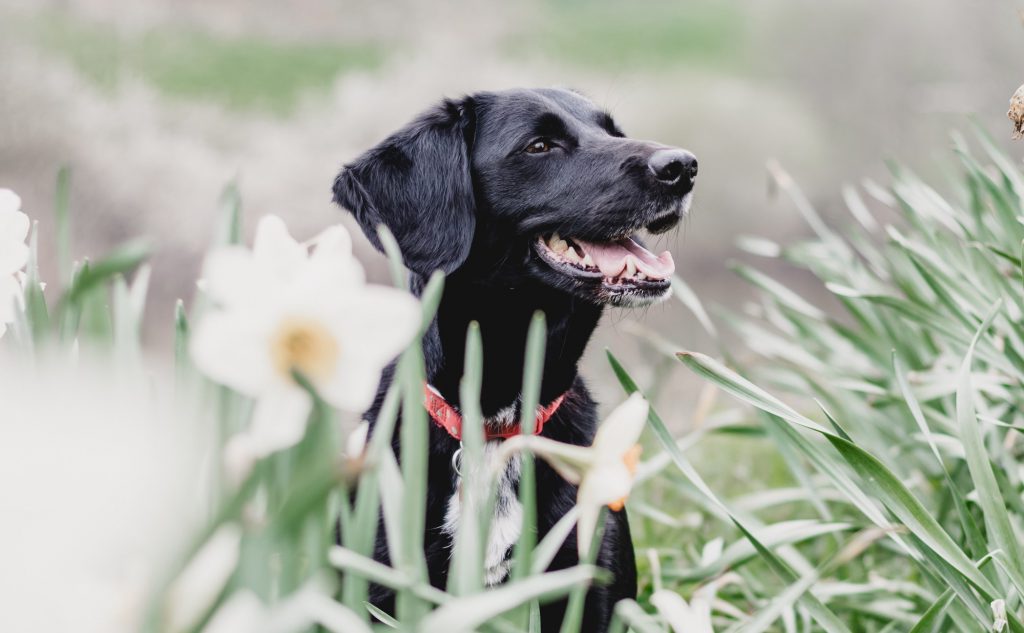 ---
We would all love our dog's breath to smell fresh and for their teeth to be healthy, but you might wonder, do dogs really need dental care? The answer is yes! Most of us will experience uncomfortable and sometimes painful dental problems within our lives and it's no different for dogs. Learning how to clean your dog's teeth helps to prevent dental and health problems for your dog. Read more to find out the best way to clean your dog's teeth.
What can I brush my dog's teeth with?
To brush your dog's teeth, you will need the right tools. First of all, choose a specialist dog toothbrush or an ordinary children's soft bristle toothbrush. Use a toothpaste formulated for dogs, such as our gentle, low foaming Roast Dinner Dog Toothpaste. If you have a very small, young or sensitive dog, you may find it easier to brush their teeth with a muslin cloth wrapped around your finger as this is nice and gentle and better accepted by your dog.
Never use human toothpaste as it includes chemicals that are harmful to dogs. Our Roast Dinner Dog Toothpaste is made with a naturally potent anti-oxidant, Sage oil, and has been developed in conjunction with veterinary professionals. It has a slightly coarse texture and also has a meaty flavour which is very palatable
Dogs can be reluctant to have their teeth cleaned but with our liver- flavoured Roast Dinner Dog Toothpaste they will look forward to their new dog dental care routine! Try not to brush too hard as this can damage their gums, brush the teeth carefully in a circular motion. Don't forget to reward your dog with lots of positive praise and maybe even a homemade dog treat.
How often should I brush my dog's teeth?
Brushing your dog's teeth regularly is important for maintaining overall health and preventing illness including Periodontal Disease; a common condition which can interfere with your dog's wellbeing.
We recommend using dog toothpaste weekly as a minimum to reduce the build-up of plaque and tartar, the main culprits of tooth decay. However, if this isn't possible as often as possible is better than neglecting your dog's dental care.
You can also use our best-selling homoeopathic remedy, Fragaric 3c to soften and aid the removal of tartar. Start by giving one pillule daily for up to a month and then give once a week as a preventative thereafter.
---
For more information on our dog toothpaste or any of our other herbal pet remedies, get in touch with the experienced advisors in our team on 01308 897272, email info@dorwest.com or use our online contact form. Plus, get free UK delivery on orders over £50.
Please remember, you should always consult a vet if you are concerned about your pet's health.