Hamish, a 10 year old Westie, had an ongoing yeast infection which caused him to lose his fur and made his skin black, thick and smelly. Hamish came to his owner Pauline when she was a foster carer for Westie Rescue Scheme and after endless visits to the vets, trying and testing different products, there was no improvement to his skin or smell.
"After taking him to the vets for treatment for two years, the vet had run out of options"
Hamish was constantly itching and nibbling his irritated skin and he had to be bathed every day to remove the yeasty smell. Being so irritated was exhausting for Hamish and his smell was unpleasant.
Pauline tried a few supplements and a new diet to help Hamish' skin and for his smell she started giving him Neutradog® and the results were almost immediate!
"Wow. His ears are clear now. The skin around his ears and under his chin is smooth. And now there is no smell!!"
After a combination of diet change, products and Neutradog®, Hamish has been relieved of his sore and smelly skin. Although his coat might not grow back due to the damage of the infection, he is a happy pup once more.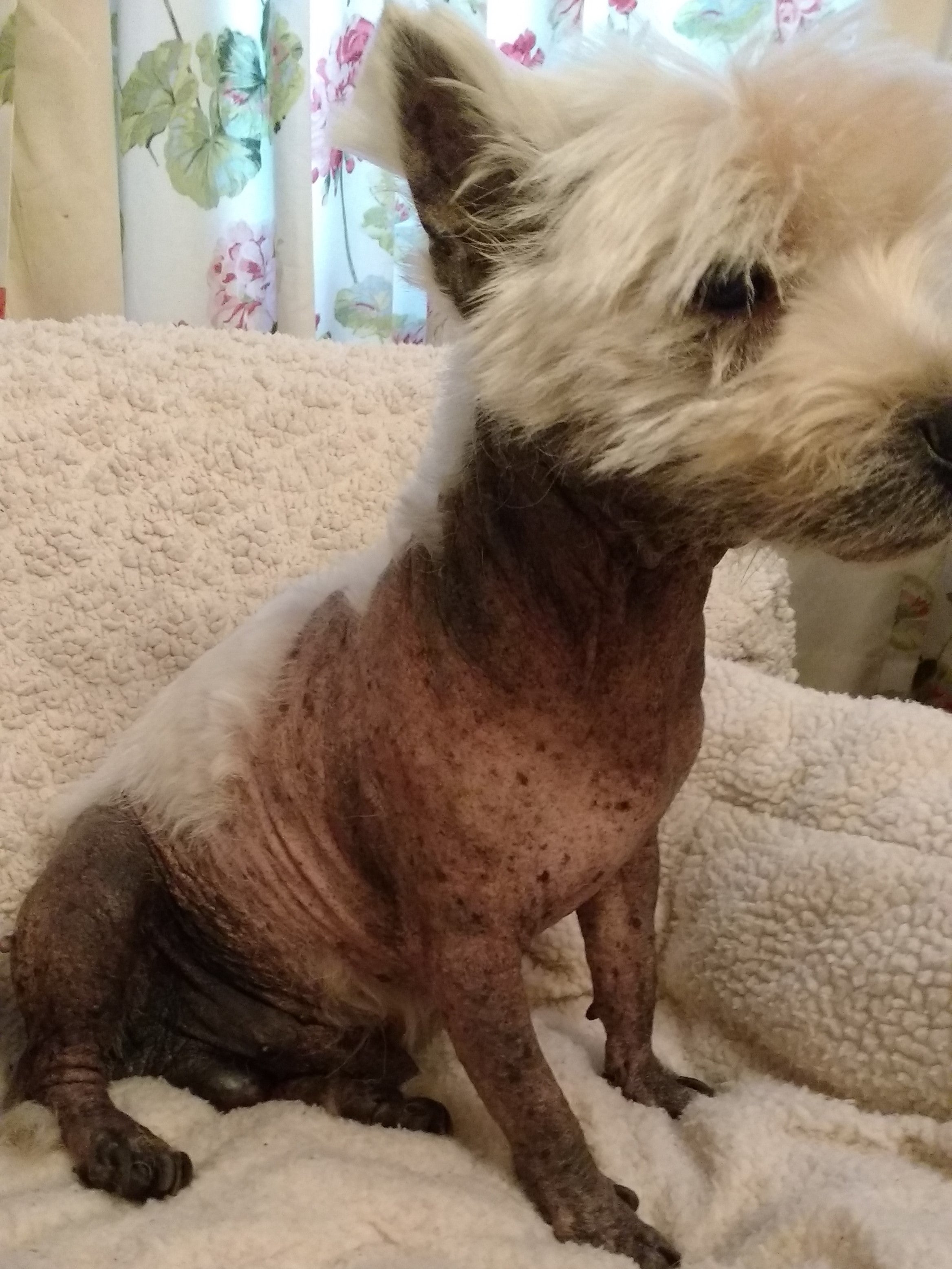 \
Pauline is still using Neutradog® alongside Green Releaf® Tablets and Garlic and Fenugreek tablets, and is recommending it to the Westie Rescue Scheme.
Dorwest medicines and supplements are the professional herbal range produced in the UK that have been used and trusted by veterinary surgeons and show dog owners for 70 years.  They are not tested on animals, very rarely have side effects and are made to the highest quality standards.