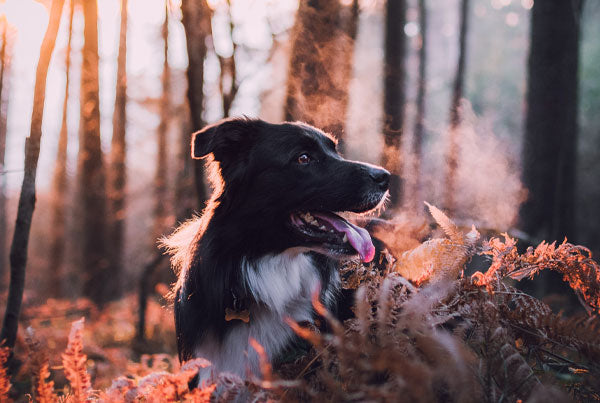 ---
The winter months can pose a number of difficulties for many of our four-legged friends. Preparing your dog for winter can help ensure they're in tip top condition to make the most of this time of year instead. To support you with this, we're going to help you prepare a winter MOT dog health check! We'll explore some essentials to keep in mind over the coming months so you both navigate this time of year with ease. So, let's get started on the best care you can give your dog in winter.
---
Boosting The Immune System With a Healthy Diet
When starting your dog's winter MOT, the best place to start is the immune system. Ensuring they're supported by a strong immune system helps them live a long, healthy, happy life. This will be the key to enduring those cold winter months. Fortunately, there are a range of ways you can help support your dog's immune system in the winter months and beyond…
The first step is to do a pre-winter dog health check. In order to be healthy on the outside, you need to be healthy on the inside. The same school of thought applies to our dogs too. A good, healthy diet is crucial to supporting your dog's immune system, in particular during the winter months. We recommend trying herbal supplements for dogs, as an extra bonus to boost your pet's immune system.
---
Super-Boost Your Pet's Diet
Want to do more? Well you can! When preparing your dog for winter, try adding our Keeper's Mix® to their daily diet to provide a super boost. Our combination of eight herbs helps to support all-round health, as well as supporting vital organs and maintaining a natural balance inside your four-legged friend. If this wasn't enough, it also helps to encourage a thick and healthy coat too!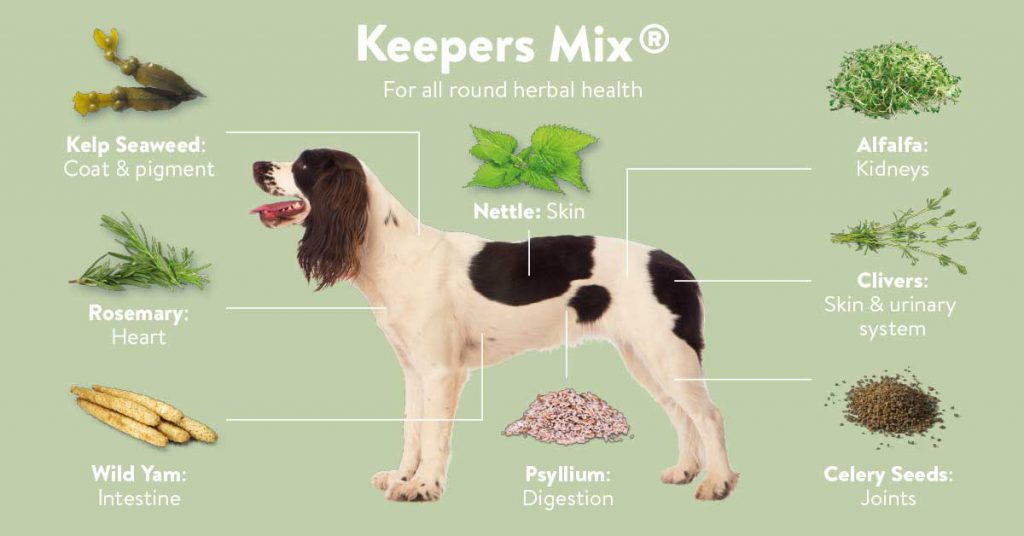 ---
The Power of Garlic & Fenugreek
Our Garlic And Fenugreek Tablets For Dogs can also be a great addition to the immune system. Herbal supplements for dogs provide essential nutrients which they could be lacking elsewhere. Due to their active compounds that are proven to help the body remain strong against disease, parasites and infectious agents in a variety of ways, as well as amino acids that are essential for growth and repair.
Garlic and Fenugreek work together to promote general health. This increases resistance to infections by naturally supporting and strengthening the immune system. They also help support mobility too. So, Garlic and Fenugreek tablets for dogs are a great all-rounder for a healthy dog in winter.
---
Work Hard, Play Hard
In addition to looking after the inside, there are other daily actions you can take to reinforce your dog's immune response. For example, ensuring your dog stays active with a range of exercises in the winter months. Doing so helps minimise weight gain, which can put a strain on organs and the immune system. Consider the time of day you choose to go for walkies with your dog in winter. Walking in the warmest part of the day can make a real difference to the temperature levels.
If for any reason you need to reduce walkies during this time of year, you can encourage them to be active at home too. Toys and games will keep them mentally stimulated. When reducing activity, be sure to reduce the food intake a little too to prevent any excessive weight gain. Doing all the above is more likely to keep your dog feeling happy and mobile. This is paramount for keeping their immune system in top condition throughout the winter.
---
Maintaining a Healthy Winter Coat
The next step of your winter MOT dog health check is maintaining a great winter coat. It's essential that coat and skin is in the best condition in order to battle the winter elements. This can prove tricky as the cold weather can have a negative impact on the coat and skin of your dog in winter. For example, daily exposure from the cold weather to warm conditions at home can cause their skin to dry out more than usual. You'll notice dry skin by spotting specks of it on the top part of your dog's coat. So, what's the best solution?
It can be tempting to regularly wash your dog as they get dirty in the winter weather. Try to minimise full body washes as this can contribute to drying out your dog's skin. Rinsing paws is recommended though to remove any salt from icy roads or mud which can be dangerous to dogs in winter. If your dog has a lot of hair around his/her paws, trim them over the winter. This helps avoid snow and ice from catching between their toes and around their paws too. They'll also be easier to dry.
When preparing your dog for winter, keeping their coat and skin hydrated is key. Regular brushing helps with this by bringing the natural oils from the root to the full length of hair. Frequent brushing also helps remove any dried, excess mud which can cause irritation if left on your dog's skin. Adding our Omega Star® oil to their diet is a great addition to maintaining a healthy winter coat too. Due to a naturally balanced blend of omega oils, Omega Star moisturises, calms and nourishes the skin moisture barrier. Omega Star also restores coat shine and supports quality coat growth. All the things you need to maintain a lavish coat for your dog in winter.
---
Happy Mouth, Happy Dog
The final part of your winter MOT dog health check, is all about your dog's mouth! Not your usual winter worry but something we recommend maintaining throughout the year. If your dog has a happy mouth, you'll have a happy dog. Our Roast Dinner Toothpaste For Dogs not only helps to keep reduce plaque but it also tastes rather scrumptious too. We also have some great tips on how to create a canine dental care routine, should you need some advice.
---
Have you completed all the dog health checks ahead of winter?
Preparing your dog for winter is always worthwhile. Do you think you'll give your dog a winter MOT this year? We'd love to hear if so.
Dorwest Herbs offer a variety of herbal supplements for dogs, which help keep your dog healthy. If you have any questions about our range of products, contact a member of our friendly team. We are always happy to support you with expert advice. Call Dorwest today on +44 (0)1308 897272 or email info@dorwest.com.