Its simple and dog friendly! Let your dog join in the pancake fun!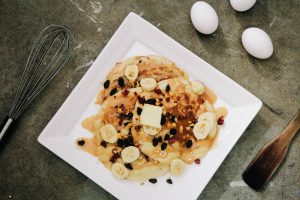 All you need is:
2 Bananas

2 eggs

1 dash of cinnamon

2 tbsp of coconut flour

Coconut oil for frying
Method:
Mash up the banana and eggs in a medium bowl and then stir in the cinnamon and coconut flour.
Allow the batter to sit for 5 minutes.
In the meantime, heat a nonstick pan and baste with coconut oil.
Once the batter has sat for 5 minutes, scoop a generous spoonful into the pan and swill the pan round to make the batter into a circle.
Wait a few minutes before flipping and then serve with your dog's favourite topping!! Our's love peanut butter but you could try banana, blueberries, cheese or something meaty.
Bon appetit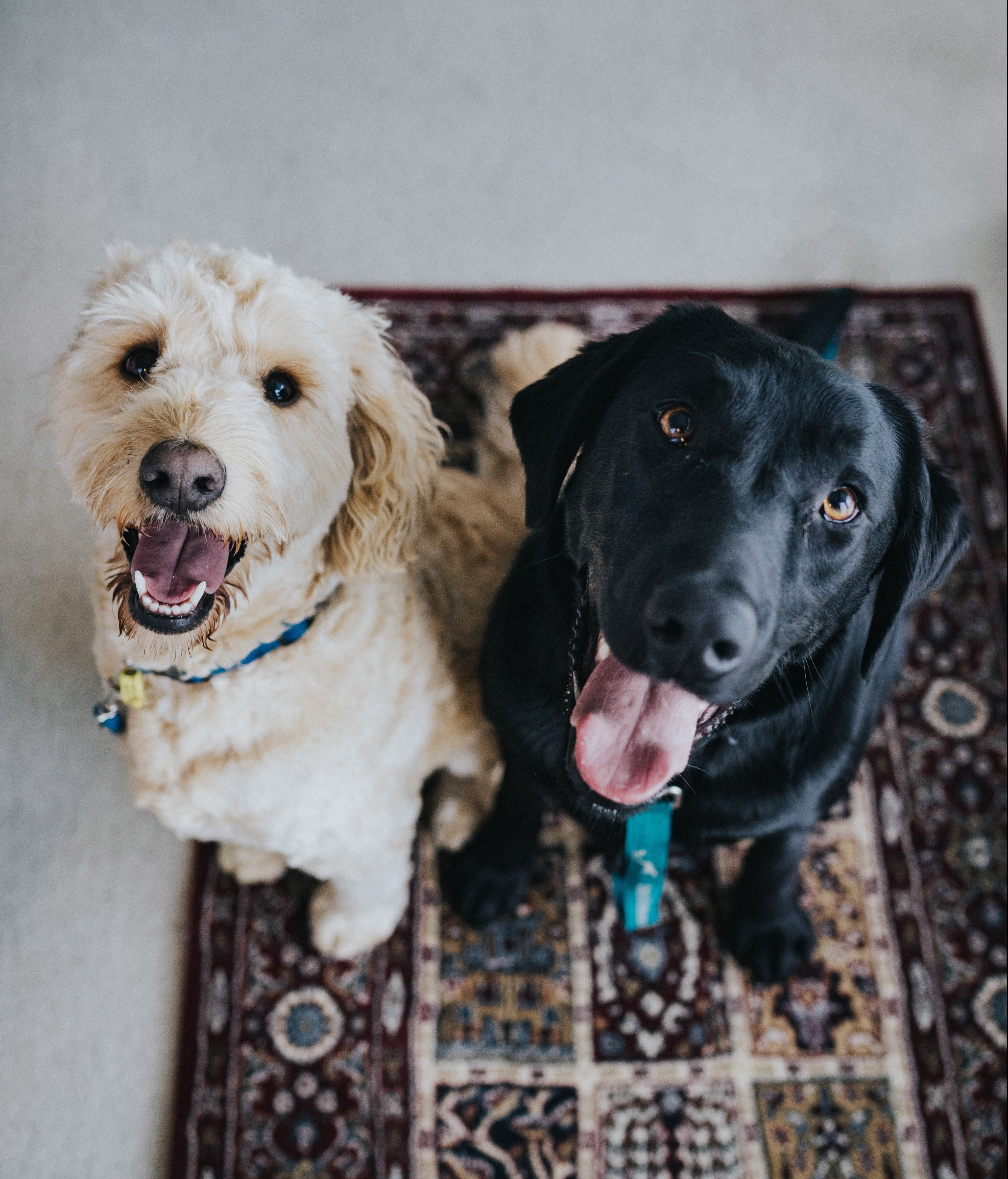 Please take care of dog allergies