Naturally help to calm and relax your pet with Scullcap & Valerian Tablets
Many dog owners are familiar with using Scullcap & Valerian Tablets for fireworks night, however they are also ideal for helping your dog cope with general anxiety.
Whether your dog is a poor traveller, fearful of kennels or the vets or maybe they find it difficult to settle when their routine changes. Our Scullcap & Valerian Tablets are here to help your dog cope better!
Now 25% off with code CALM22
How do they work?
Our Scullcap & Valerian Tablets, when given daily, can help naturally relax your pet and make sure that they are in a calmer state. They support the calming pathways within the nervous system, naturally reducing anxiety without making pets drowsy or wobbly.
Administration:
1 tablet per 5kgs bodyweight daily, increased to double as and when needed.
For best results, we advice that Scullcap & Valerian Tablets are used every day for a minimum of three weeks, ideally alongside gentle and consistent behavioural work and training. By reducing anxiety to a more manageable level, the tablets increase the likelihood that your pet will be more responsive to training.
Separation Anxiety
Our pets love our company as much as we love theirs, so it's unsurprising so many pets struggle with separation anxiety. It may be particularly true for those born or adopted during the pandemic as it's likely they've been surrounded by the human for the vast majority of their life. Although, separation anxiety can also impact pets of all ages and at any time.
We are proud to say we have been able to fully support pet owners through our best selling Scullcap & Valerian Tablets, plus our expert advice from our product advisors!
Prepare them to feel calm and ready to meet others

Socialising our dogs is not only crucial for their learning and development but is also great for building their confidence. However, many of our dogs find being in social situations stressful and daunting.

If your dog is anxious on walks and when meeting others, there are ways you can help! Our Scullcap & Valerian Tablets help tackle stress, fear and anxiety, allowing your dog to focus and feel calmer!
Behavioural training can help too…
Welcoming Guests into Your Garden or Home
Whether you have an adult dog or a younger puppy, we want to treat encounters with guests in your home as if this is a brand new experience for them. Ask guests to give your dog space and the choice to approach or not. Have a pot of treats ready by your back gate or front door and ask your visitors to throw some of these towards your dog as they enter your garden or house. Make sure your dog has a safe space to retreat to if they're feeling overwhelmed.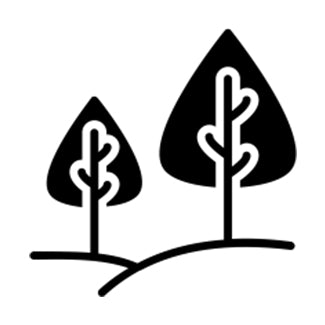 Exploring New Walks
Certain walks can be incredibly busy and if your dog is less comfortable with large numbers of people or dogs, it's best to avoid these places initially. Try to keep some of your routine walks in place, to help your dog have a sense of familiarity for at least some parts of their week.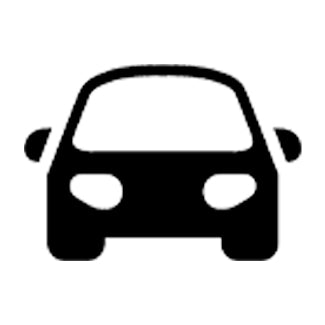 Car Travel
If your dog hasn't been in the car or it's a pretty new experience for your puppy, then build up the length of journeys slowly. Between the times when you need to use your car, pop your dog in there just to have a treat or enjoy a chew. Try to avoid using the car every day to transport your dog if they're not used to it.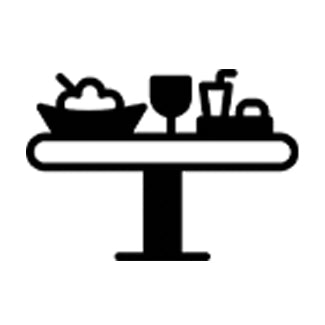 Pubs and Cafes
Combining our new walking adventures with a drink or meal at a dog-friendly pub or café sounds wonderful. However, be mindful of how much stimulus a pub or café might provide your dog with – lots of people and noise, perhaps other dogs, and the temptation of food! If you have a young puppy, teaching them to settle on a mat that you can transport with you to the venue is a great way to build up a relaxed response to hanging out in a pub garden.
Behaviourist advice
Caroline is a Certified Animal Behaviourist and qualified dog trainer. As a member of APDT and INTOdogs, she uses only the most kind, fair and effective dog training methods. As well as Barket Place, Caroline also runs Ruff Hounds dog training.
We've teamed up with Caroline to provide a series of expert videos to guide you on some behavioural tips for your anxious dog. From separation and travel anxiety to helping your dog cope with noise phobias, your sure to find some useful tips and behavioural advice.
Don't just take our word for it!
Now 25% off with code CALM22
More on the blog…
---
SCULLCAP & VALERIAN TABLETS AVM-GSL Active ingredients: Valerian root extract 5:1 50mg; mistletoe extract 3:1 50mg; scullcap 30mg; gentian extract 2:1 24mg. Use code CALM22 to receive 25% off Scullcap & Valerian Tablets only. Offer ends 31/07/2022. No further discounts apply, including Loyalty Club. No cash and other alternatives. Offers subject to availability, whilst stocks last. Dorwest Herbs reserve the right to amend or withdraw this offer at any point.
Copyright © 2022 All rights reserved