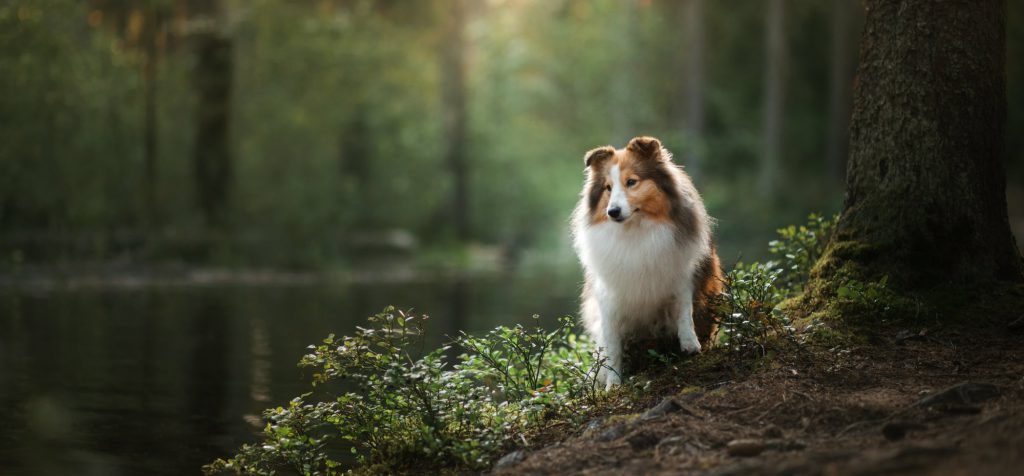 ---
If your dog (or cat) has an upset stomach, symptoms can vary from the occasional windy tummy to diarrhoea, pancreatic insufficiency or something more serious. The most important point is if you are at all concerned please visit a veterinary professional for expert advice. This will allow anything serious to be diagnosed, treated or even ruled out.
Dog supplements such as the Dorwest Herbs Tree Barks Powder work as a digestive aid for dogs to reduce acute intestinal absorptive disorders, compensate for maldigestion and chronic pancreatic insufficiency. Tree bark can also be used during periods of, and recovery from, acute diarrhoea. Here are 5 reasons why we recommend Tree Barks Powder for dogs when they have an upset tummy.
1. Pure slippery elm for dogs
The Dorwest Tree Barks Powder for dogs consists of just 2 ingredients, 90% finely powdered slippery elm bark and 10% white poplar bark. We use absolutely no fillers and the quality of these two ingredients meet the European Herbal Pharmacopoeia standards. We source both ingredients from their native home in North America.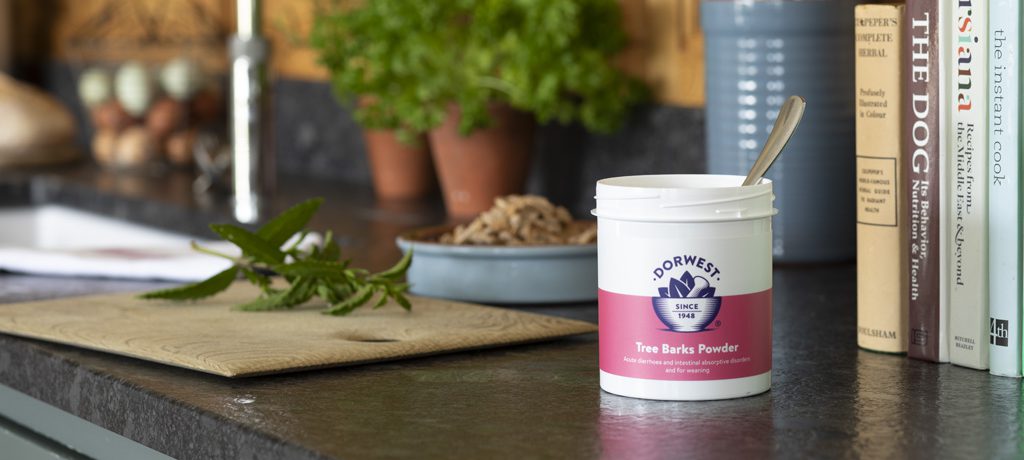 ---
2. The special way in which it works!
This fine fluffy powder is very mucilaginous or glutinous. This means that when you mix it in with a fluid such as water or becomes almost blancmange like, hence the name 'slippery' elm. Our Dorwest Tree Barks Powder coats and soothes the digestive tract and stomach (emollient action) as it moves through the system. This helps support the absorption of nutrients, firming stools and easing discomfort.
3. Perfect for pups all the way to the veterans
Slippery elm powder is one of the many well-known natural supplements for dogs and has been used for years both as a digestive aid for dogs and for weaning puppies or kittens. Not only to ensure they get the very best out of any food they are eating but also because tree bark is incredibly nutritious in its own right.
4. Easy to give
Our Tree Barks Powder can easily be mixed into their normal food, or even mix it into some live yoghurt for a natural pro-biotic too. We also have had a customer making little 'honey balls' with it, great if your pet has a sweet tooth or is a little fussy!
5. Flexibility
Tree bark for dogs can help your pet whether their digestive issue is a one off (often due to something they shouldn't have eaten!). It is also an ideal digestive aid for dogs if they struggle intermittently with non-specific digestive issues. Keep a tub in the house to have ready to use when it is necessary or give regularly to keep everything under control. Either way, Dorwest Tree Barks Powder is essential for the dog cupboard!
To learn more about Dorwest Herbs Tree Barks Powder or any of our other herbal remedies for dogs, get in touch with our friendly team today on 01308 897 272 or use our contact form. Plus, get free UK delivery on any orders over £50!
Tree Barks Powder For Dogs And Cats
Help keep your pet's tummy naturally comfortable and stools normal with this blend of complementary digestive herbs.
FROM: £13.90