The Pawscars is the culmination of the show dog year that aims to congratulate those who have excelled in their expertise. We are always excited for 'Exhibitor of the Year' category as we have sponsored this category for 5 years as it's an award to highlight those exhibitors who have excelled not just in the show ring but also supported many others and shown what is good about dog shows. Below we find out about this years excellent nominees and don't forget, voting is still open until February 28th! Vote here!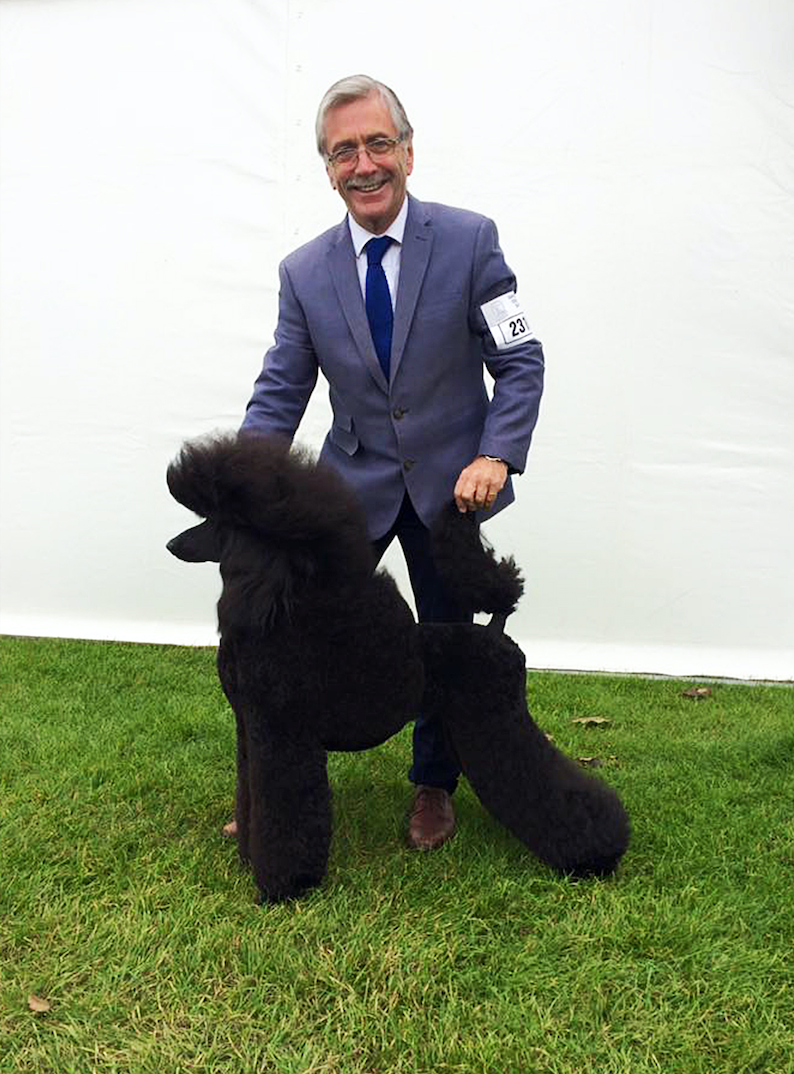 Michael Coad
To be nominated for this special award of Exhibitor of the year is a great honour, and l would like to thank those responsible for nominating me. I have been showing and breeding for over 45 years and have won many awards in the show ring. This has included three groups and a best in show at Crufts alone. I have owned, bred or handled many champions including 'Dog of the Year' here in the UK many times. Pamplona currently have the breed record holder in both Bichons and Standard Poodles. And this year we were very happy to have won top dog, top bitch, top puppy and top sire in Bichons. Good luck to all the other exhibitors nominated for this award.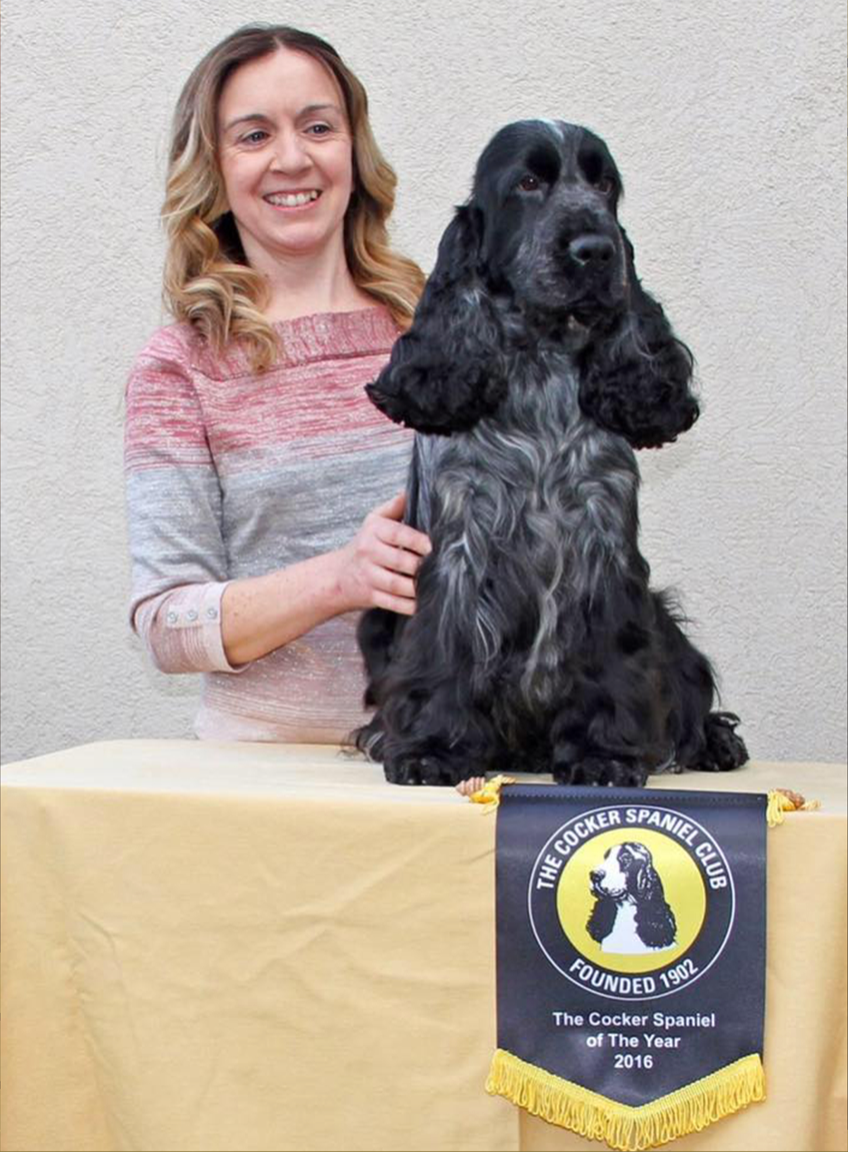 Sarah Amos-Jones
My first Cocker spaniel was bought purely as a pet but after attending an exemption show with her when she was about 7 years old and winning a (6th!) place with her I was pretty much hooked on dog showing.
I bought my first dog for showing from Moray Armstrong in 1990. This was Bitcon Bo-Peep, a really sound & well-bred bitch & she is behind all my cocker spaniels. I learnt lots with her from handling to trimming & tried to take as much advice from more experienced breeders as I could. Bo-Peep produced my first homebred show dog Cassom April Sky who also became my first show champion. Over the years three more Cocker show champions have been bred, as well as breeding CC & RCC winners for other exhibitors. I've also made up a Show Champion Hungarian Vizsla along the way. Probably my best-known dog though is Vinnie – SH CH Veratey Vincenzo at Cassom. I really have had the time of my life showing him, not just for the awards he's won but also through the new friends I've met through showing him.
I honestly feel I have the best hobby in the world, not only do I get to see amazing dogs in my own breed and other breeds in the U.K. and abroad, I also get to spend most weekends with my 'dog show family', people I have grown up with attending dog shows and who are now lifelong friends. To just be nominated for The Pawscars Exhibitor of the Year is definitely the icing on the cake & to make it to the final four against three amazing exhibitors is a major wow moment for me.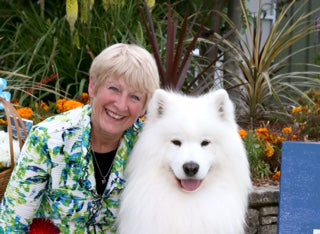 Sue Smith
Firstly, I would like to say how truly humbled I feel being one of the four nominations still can't believe I was put forward with three esteemed exhibitors.  I have had Samoyeds for 42 years and Alaskan Malamutes for 30 years.  Was never allowed a dog at home so two years after marrying I got my dream from a commercial kennel, that dog taught me quite a lot as I then studied what the Samoyed was all about.  Malamutes followed and I then took to running them in harness and totally enjoyed this aspect as well as the show side.  I just hope that as an exhibitor I am courteous in the ring as to me showing and enjoying meeting everyone is what it is all about, a fun hobby and if we win along the way great.  Dan is my soul mate if you can have one in a dog I love him to the moon and back without him none of this would be happening I thank Val for entrusting him to me. Thank you Pawscars I feel very honoured good luck to all.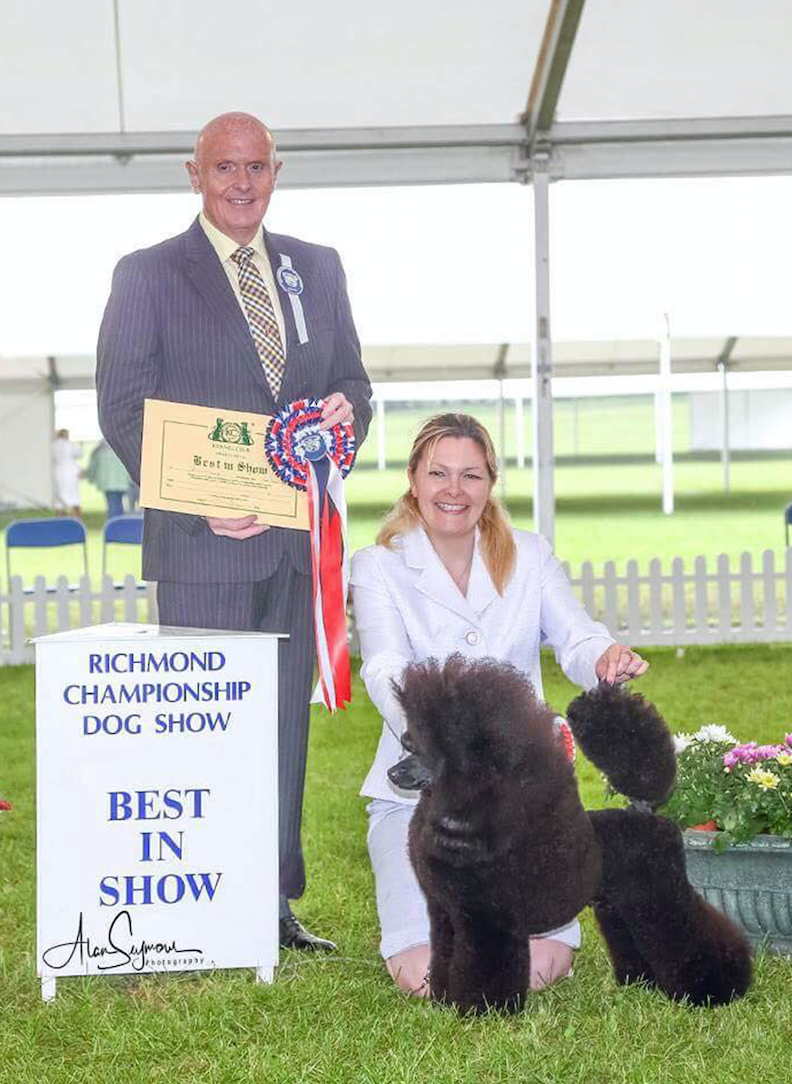 Melanie Harwood
Born into the world of dogs, I started showing at the very young age of 4 years, although mum always says I was born with a brush in one hand and a lead in the other.  For several years I helped mum with the showing and then I was given Minarets Secret Affair. Maria was my first champion and she is the one I practiced my presentation skills on.
I am very proud to be the third generation of world renowned Minarets, which was established over 50 years ago in 1960. Minarets have to date produced 39 UK Champions and 29 Overseas Champions winning a total of 293 CC's. Over the years Minarets have won 13 All-Breed Best in Shows, 8 Reserve Best In Shows, 41 Group Wins, 44 other Group Placements and have been Top Breeder 12 times in the last 15 years. We have won 2 Utility Groups at Crufts plus Reserve Best in Show last year and several other group placings over the years. Ch Minarets Secret Assignment is the UK's Top CC Winning Poodle All-Sizes with 65 CC's. Rodney was also #5 Top Dog All-Breeds 2004, #3 Top Dog All-Breeds 2005 and 2007 and #10 Top Dog All-Breeds 2010 and he is the grandfather of Frankie.
2017, was without doubt a year that I can only describe as phenomenal! We started with year the same way we finished 2016 with a Utility Group 1st (half sister/brother) Showing Frankie throughout 2017 has been nothing short of amazing, culminating in Top Dog All-Breeds. Frankie's total for the year is 7 All-Breed Best in Shows, 2 Reserve Best in Shows, 12 Utility Group Wins, 8 Group Places and 16 CC's. But the highlight for me was winning Reserve Best in Show at Crufts, the atmosphere, the support we received from so many people at home and from overseas, and Frankie thoroughly loving all the attention and meeting the general public will always be a special memory.
I would like to say Thank you to those who nominated me for this category and to everyone who has taken the time to vote for me, you support is very much appreciated.