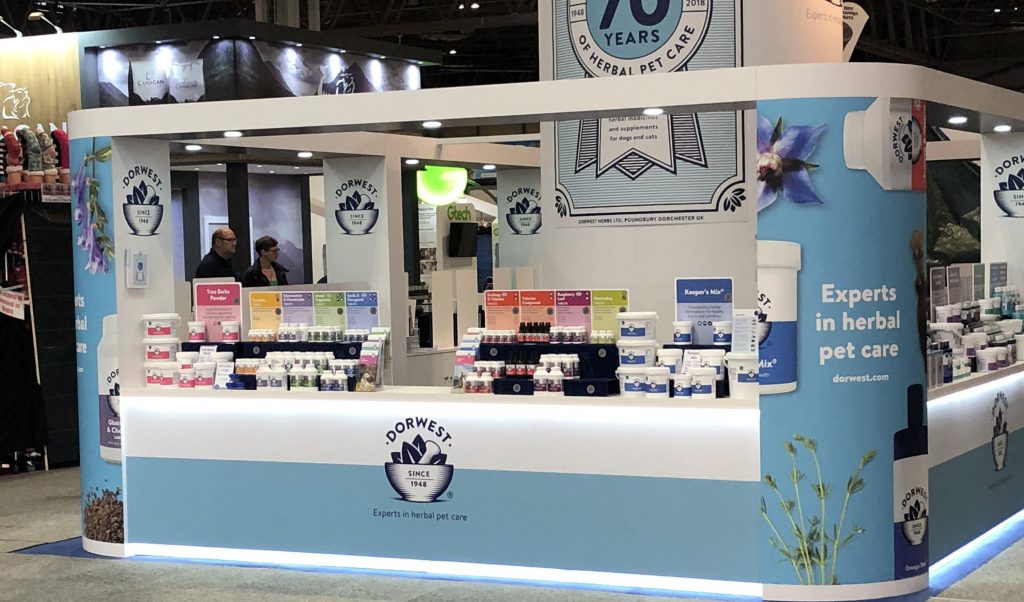 As we are approaching Crufts 2019, no doubt you are planning your day (or days) to fit in all the best things that Crufts has to offer. From spotting your favourite breeds in the show ring, all the shopping, to watching exciting demonstrations such as the Police dog unit, we've devised a handy guide to make your experience at Crufts the best year ever!
Showing
The opportunity to see your favourite breeds in action is endless, so make sure you choose to come on the day that appeals to you the most.
Day 1, Thursday is Gundog day. A very popular day where you'll see many Labradors and Retrievers strutting their stuff!
Day 2, Friday is Working and Pastoral breeds, consisting of some of the most heroic canines in the world.
Day 3, Saturday is Hound and Terrier breeds, from the whippet (Which was the breed who won Best In Show last year) to the energetic terriers!
Day 4 Sunday is Toy and Utility. A really popular day from the smallest breed the Chihuahua through to the Poodles in the utility group
Sunday is also when you can finally watch the Best In Show Champion being crowned so don't forget to purchase an additional Best In Show ticket!
Other activities
Of course, dog showing is the main event, but there are so many other fun activities that are not to be missed. They range from agility to canicross, flyball to heelwork with music; the talents of our four-legged friends are endless and definitely need to be added to the schedule and can be seen in the huge Arena! You can see the full programme here to pick other activities that take your fancy…if you have time ?
Crufts is also a brilliant way to spot famous faces such as Noel Fitzpatrick, Gogglebox stars and often a Royal visit too! Of course there are lots of famous 4 legged stars too, such as Instagram dogs, dogs that have taken starring roles in TV shows and of course the dog of the moment, current Crufts Best In Show Tease the whippet!
The great news is that Tease (Champion Collooney Tartan Tease) and owner Yvette will be on the Dorwest stand on Saturday and Sunday from 12-12.30pm for a meet and greet! If you fancy seeing the real deal up close and personal, make sure you've set a reminder to pop by our stand in Hall 4 Stand 72!
Discover Dogs
Discover Dogs is a huge part of Crufts and you'll find it at the rear of Hall 3 designated by the pink carpet. It's the perfect opportunity to talk to knowledgeable owners and breeders with over 200 pedigree breeds of dogs to meet and cuddle. Whether you already have a dog or are considering owning one, make the most of this expert advice to choose the right breed for you.
Shopping
On to the best bit…the shopping. At Crufts you can shop to your hearts content! With so many different stands across 5 halls, whether you're looking to purchase a new collar and lead, dog bed, herbal medicines or a little something for yourself, you'll find everything you need.
The Dorwest stand is in Hall 4 (Look for the banner hanging from the ceiling!) We will have a whopping 15% off EVERYTHING over all four days of Crufts so make sure you pop by to stock up on your pet's natural favourites! You'll also receive a FREE limited edition Dorwest Tennis ball to take home to your pup or keep them entertained between showing.
Tips and need-to-knows
Unless your dog is competing in the ring, or you are affiliated to a stand or part of Crufts in any way, you must leave your dog at home.
This year the halls are handily sectioned by different coloured carpet! Our stand is in Hall 4 where the carpet is Dorwest blue. So, if you're in doubt as to what hall you're in, look down at your feet!
Talking of feet, make sure you're wearing comfy shoes! There are 5 halls so expect to do a lot of walking.
It is also a good idea to carry a bit of cash. Most stands will take card payments but there may be some stands that are cash only. This may also apply for the food carts.
AND most of all, have fun! We hope to see you in Hall 4, Stand 72 so pop by to say hi and stock up on your Dorwest essentials… and claim your FREE tennis ball!!